Why Choose Web Tension Controller
In the process of uncoiling, technological processing, winding for the coil materials, tension must be maintained to prevent stretching, wrinkling, breaking, or inconsistent. Web tension control can improve uniformity, decreasing the incidence of rewind defects. Web tension controller enables the tension of the coil materials to be controlled for much higher speed operation of the production machine while reducing waste, improving the work efficiency greatly.
Web tension control is most commonly used in the processes of unwinding, intermediate, and rewind. Web tension should be controlled in the rewind and unwind and the coil materials must be controlled under certain tension in each process, which ensures the production process can be carried on correctly.
T500 Web Tension Controller
T500 is a full-automatic web tension controller. It adopts 16-bit high-precise AD sampling for l us sampling time. The sensor has high signal precision and high speed. It can drive a magnetic powder brake. The controller can be connected with single/double pressure sensors.
It is an important part of the web guiding system
It can also work automatically using internal calculation without sensors.
It can be widely used in many industries such as paper-making, printing, packaging, textile, non-woven fabric, etc. The precision of tension control directly affects the processing quality of the product, so choosing a high-performance web tension controller is the key to improve the processing quality of products.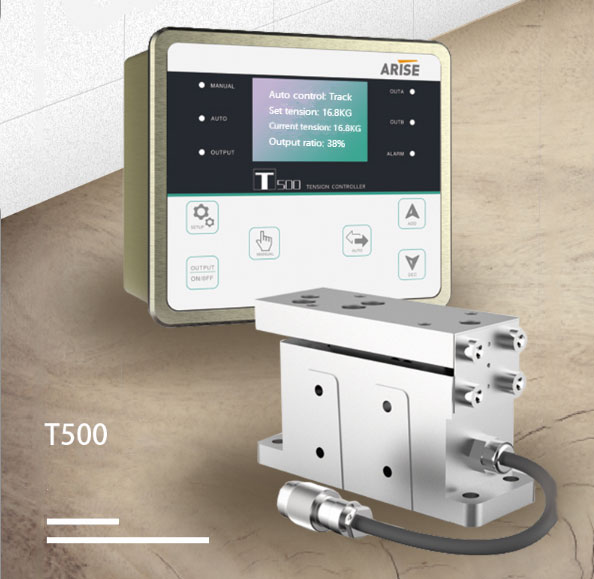 Technical Parameters Of T500 Tension Controller
Input power: single-phase power supply AC 185-264V,50/60HZ
Output power: power supply DC 0-24V, 4A MAX
Applicable models: mask machine, magnetic powder clutch brake, voltage regulator supply
External control signal: 0-10V, corresponding output 0-24V
Installation methods. floor model, wall-mounted. embedded
Required environment: 0-40C, relative humidity<80RH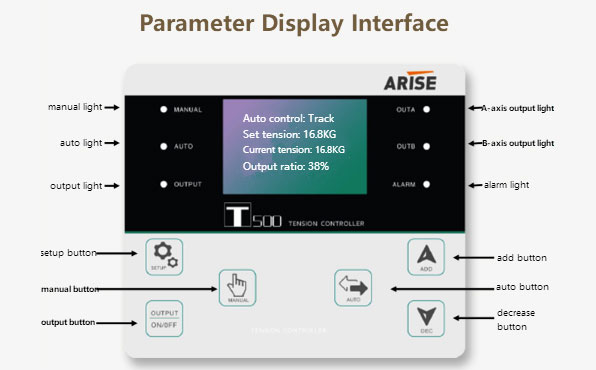 Advantages Of T500 Tension Controller
1. It has a simple tension calibration process and accurate tension measurement, with high stability and reliability.

2. Receive single/dual sensor input signals, adapt to various tension sensors

3. PID control to ensure the operation without tension overshoot

4. Metal shell with strong anti-interference capacity without sparks

5.Tension is automatically controlled with only a few key button presses making it the easiest controller.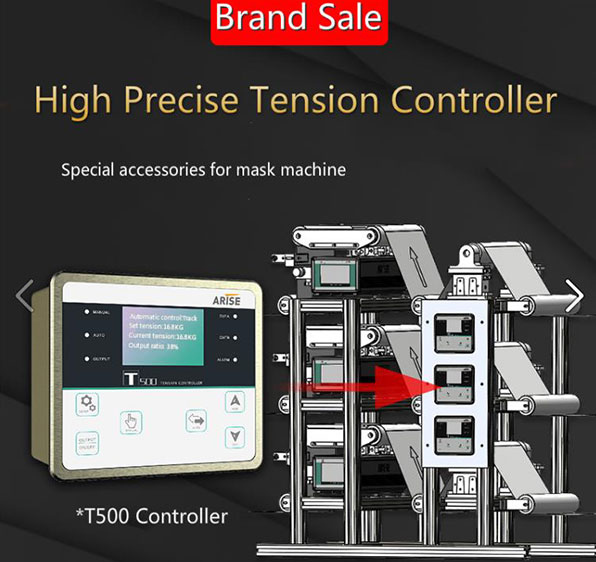 T1000 Web Tension Controller
T1000 is the first web tension controller to adopt a full touch screen. It adopts 32-bit high-precision AD sampling with 1us sampling time. The sensor provides a high precision signal with high speed and can be applied in conjunction with magnetic powder brakes, pneumatic brakes, electric motors, etc. It can be calculated automatically without a sensor.

The tension controllers can be configured with brick-type or other types of load cells, such as LS400 though-axis tension sensors or load cells, LS500 cantilever tension sensors or load cells. The load cell is just a weighing scale, it can detect the weight of the loaded product, and then inform the tension controller so that the controller can adjust the tension accordingly.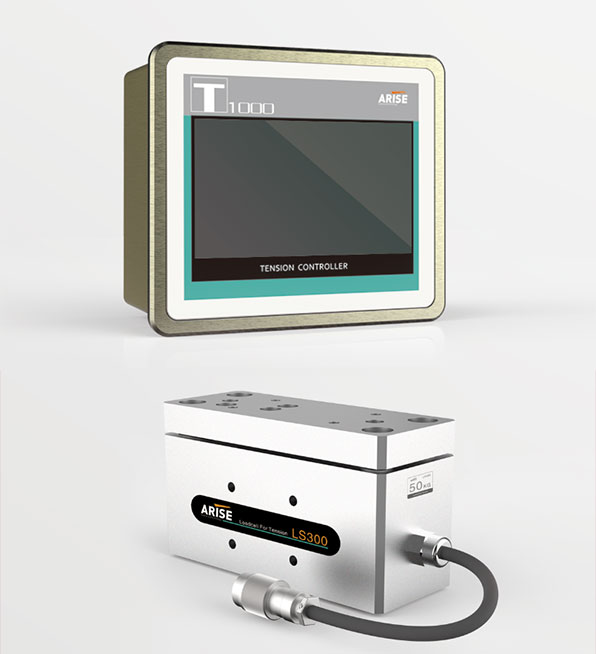 Application Videos Of Web Tension Controller
Installation Guide Of Web Tension Controller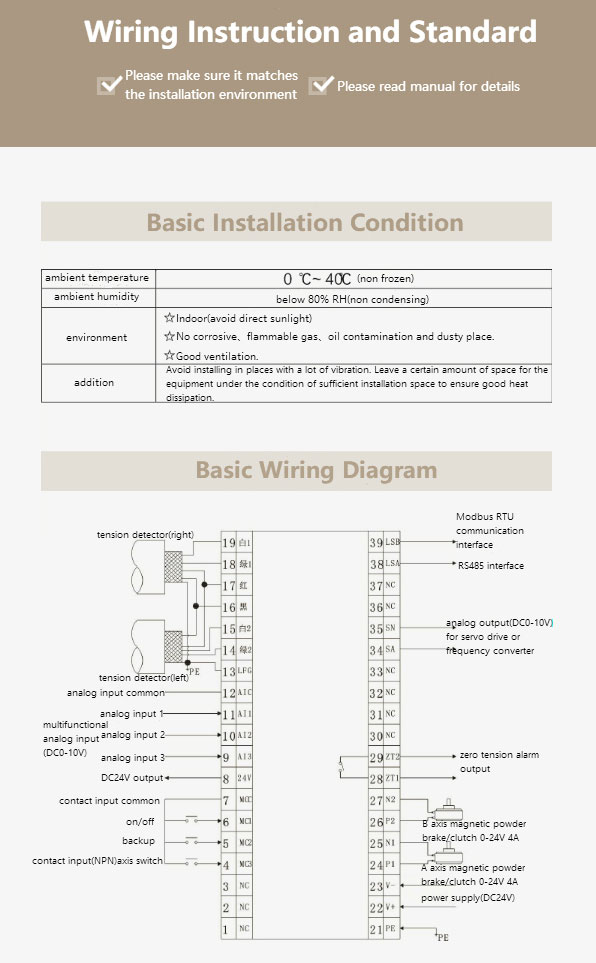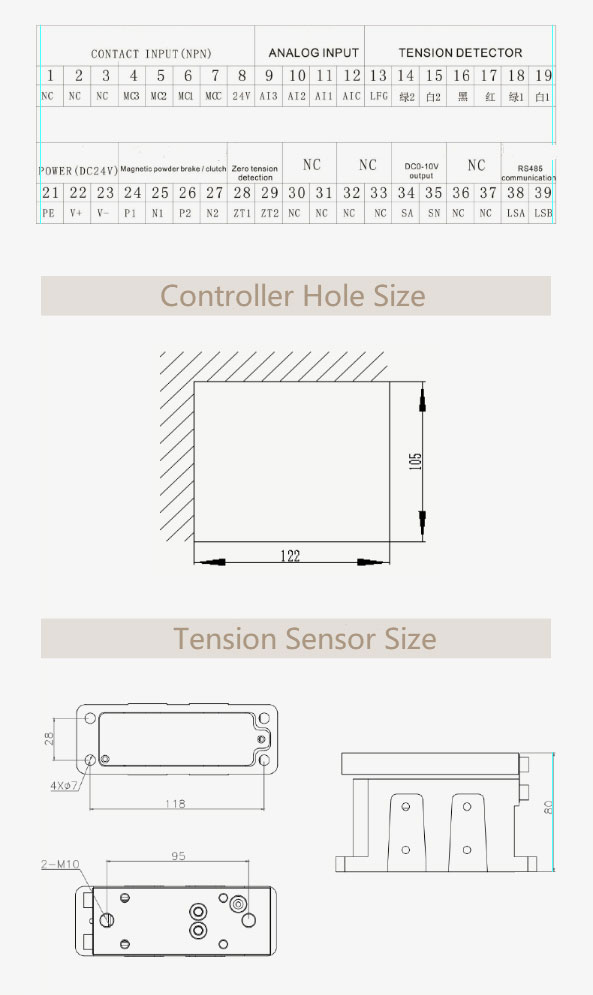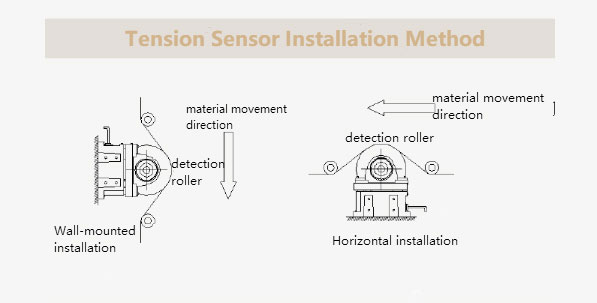 Professional Web Tension Controller Manufacturer – Arise
Arise is a professional web guide system manufacturer in China, With Arise web tension controller can ensure continuous, precise control of various coil materials in all kinds of production processes. The operation of the Arise tension controller is simple with an automatic full touch screen and the controller has premium quality, the most competitive price guaranteed.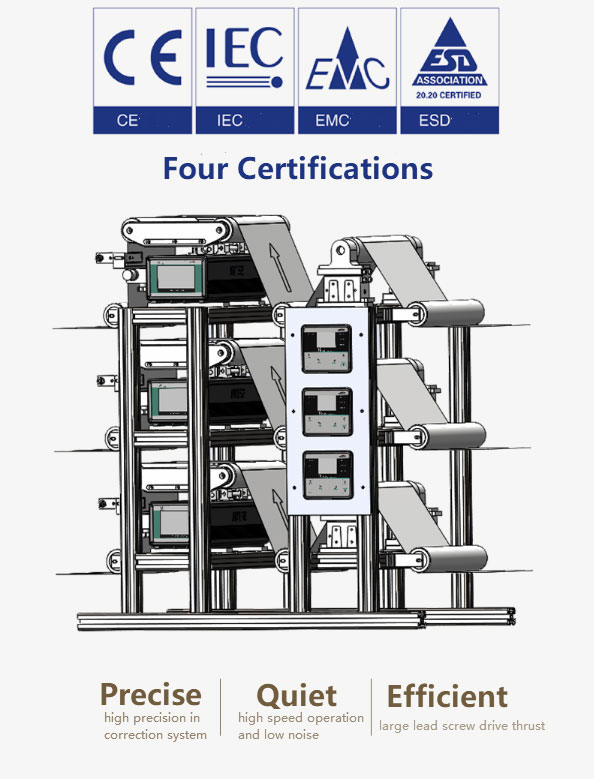 Best Service From Arise
After-Sale
1. 7 days no reason to return or exchange, provided that the product is intact without damage.
Certification
2. Professional certificated, support authoritative and professional organization to identify and check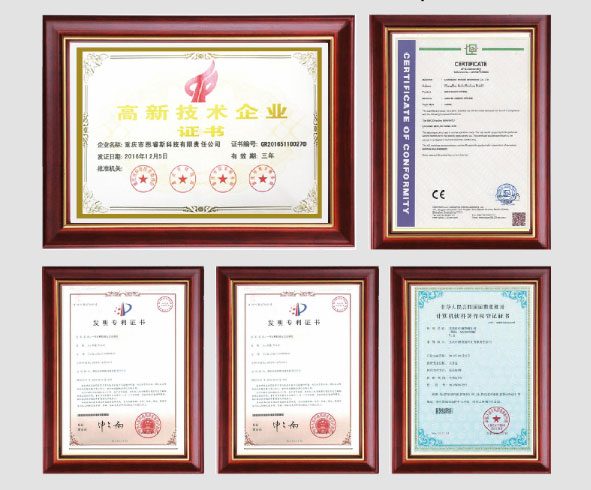 Quality
3. The quality of All products is strictly inspected, there's no need to worry about the quality problem
Delivery
4. The products can be delivered through Yuantong, Tiantian, or SF express.